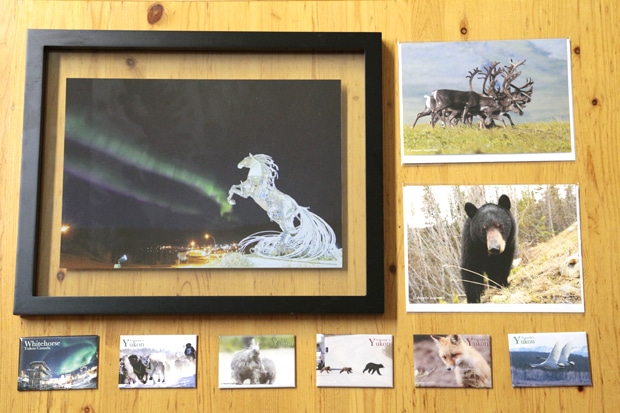 You can find my photography work at the following stores in the Yukon:
Contact us if you are interested in the products and you are out of Yukon !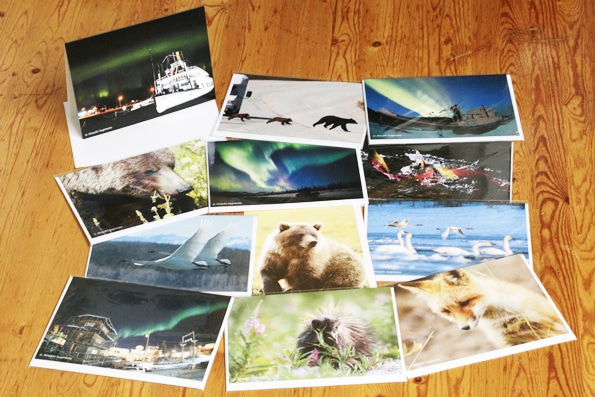 5x7inch Bi-fold Art Card.
Inside of card is blank that gives you a creative
special message to your special person.
More than 20 designs are available!
Includes a white envelope in a plastic sleeve.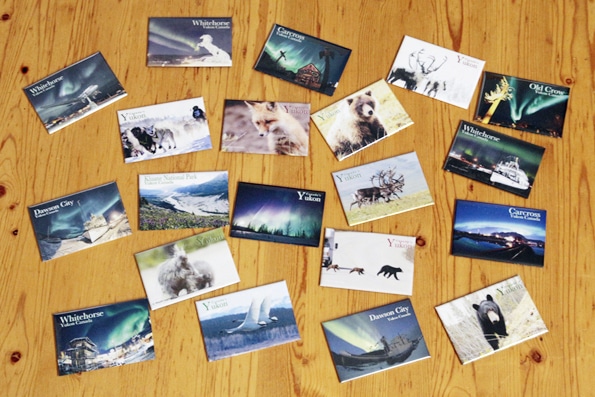 2x3inch Buttoned Fridge Magnet.
The most popular item, you can enjoy and remember
the Yukon on your fridge door anytime.
Aluminium buttoned tough designed fridge magnet.
More than 20 designs are available!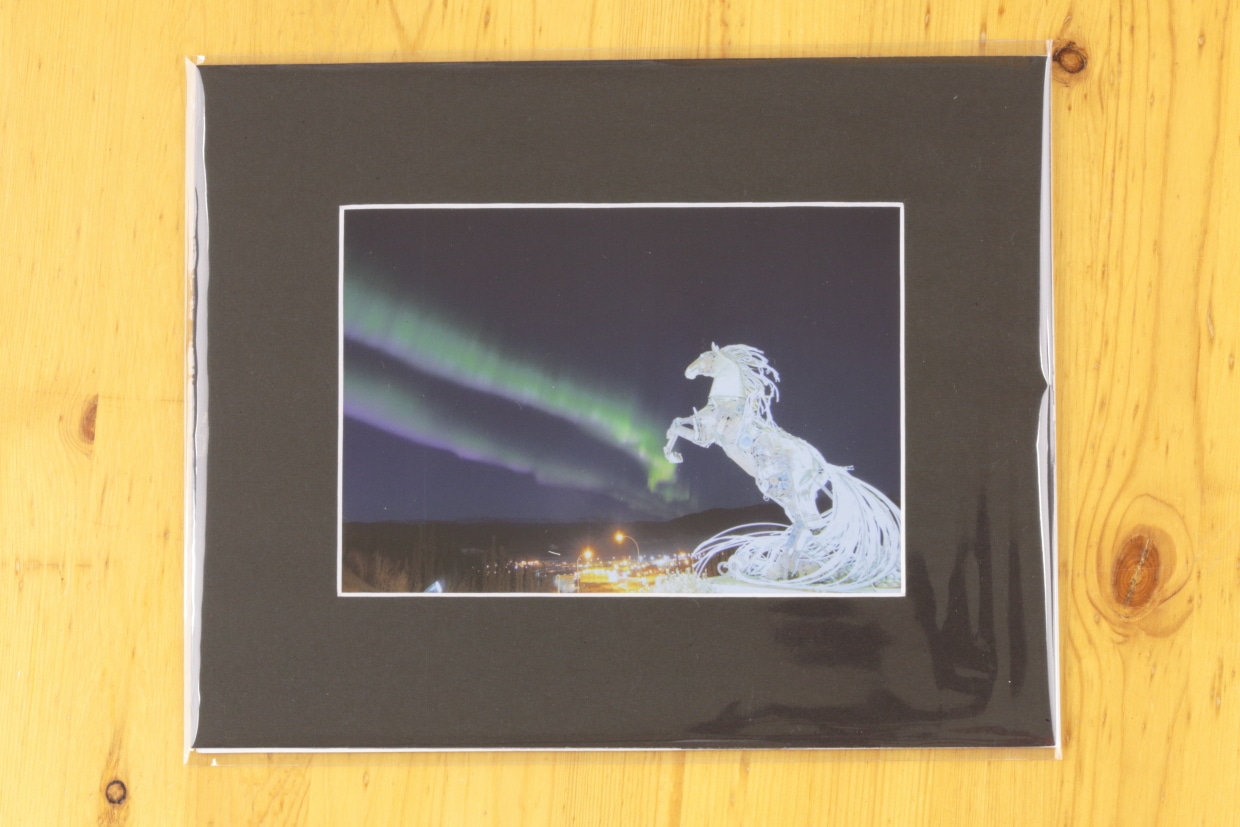 5x7inch & 8x10inch Art Print with Paper Frame.
All Northern Lights images are printed on very special metallic film. These are pictures but wavy curtain shape of Northern Lights seems moving depending on light reflection angle in your room!
Two sizes, 5×7 inch, 8×10 inch with 10 designs are available!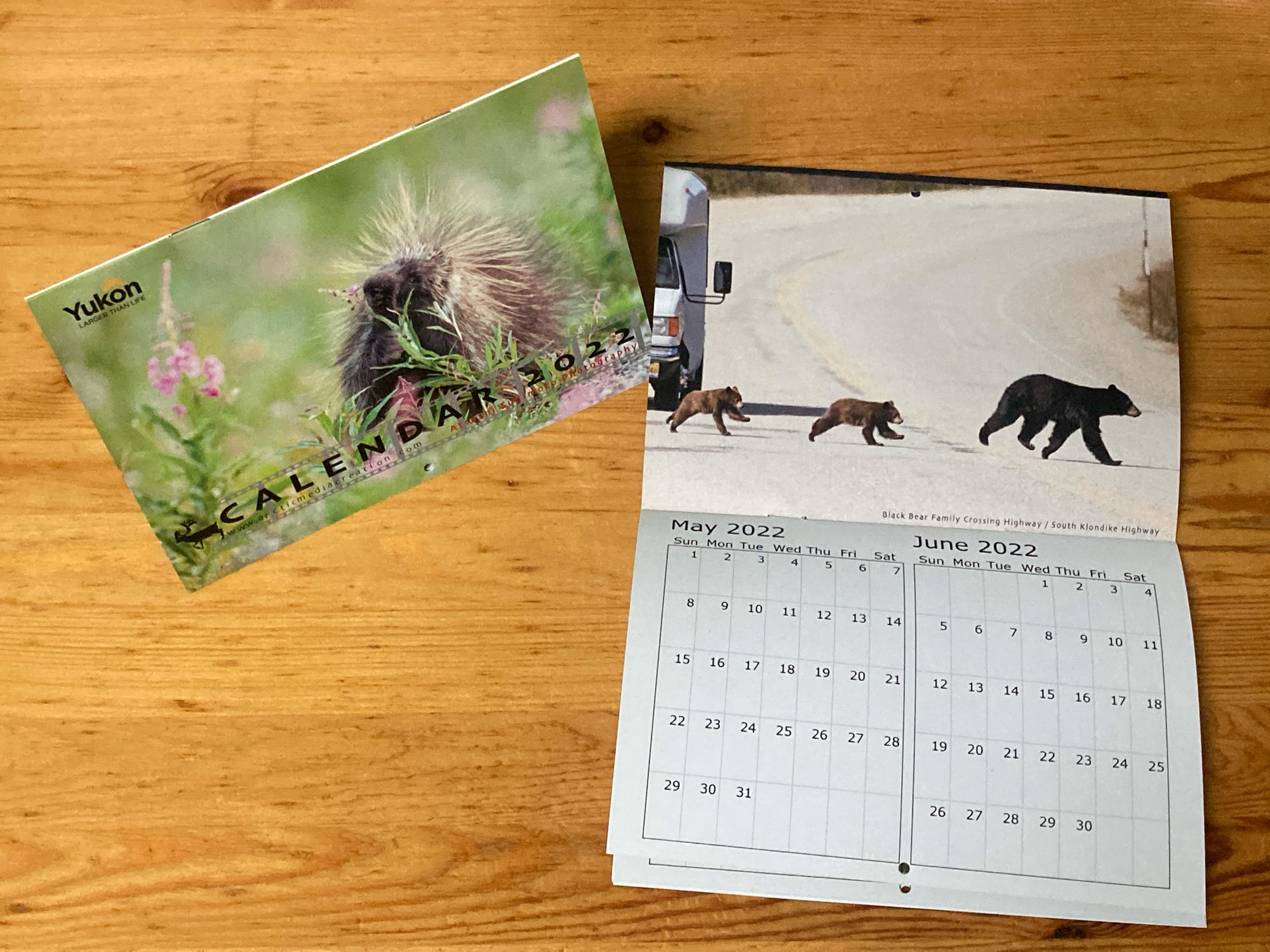 5x7inch Bi-fold Calendar.
Only limited quantity of copies are printed every season.
Don't miss this!